Over the years here at Saffron Walden Roofing Contractors, we have built up an experienced team of all tradesmen. Get in touch with us on 01799 218806.
This team includes but is not limited to renderers, bricklayers, carpenters, plasterers and joiners, as well as our experienced team of roofers in Saffron Walden, Chelmsford and Cambridge.
Due to having this team on board we have got involved with building work. We have worked on both new and old properties including listed buildings. See our roof repairs on listed buildings.
We have completed work on new builds. Our team know that we can complete the whole package from the ground works, all the way to the completion of the roof.
We also work with existing properties including Grade 2 Listed Buildings.
Affordable house extension quotes
Our expert builders have built brick extensions, as well as restoration work to restore buildings that were in a state of collapse. Call 01799 218806 today.
We regularly work with architects, structural engineers and conservation to ensure that the job is completed properly and to the conservations requirements.
We are better than builders. We offer the full package throughout Finchingfield, Steeple Bumpstead and Thaxted. We can complete any roof rebuilds necessary. See more information.
You can expect high standards from Saffron Walden Roofing Contractors.
Contact Saffron Walden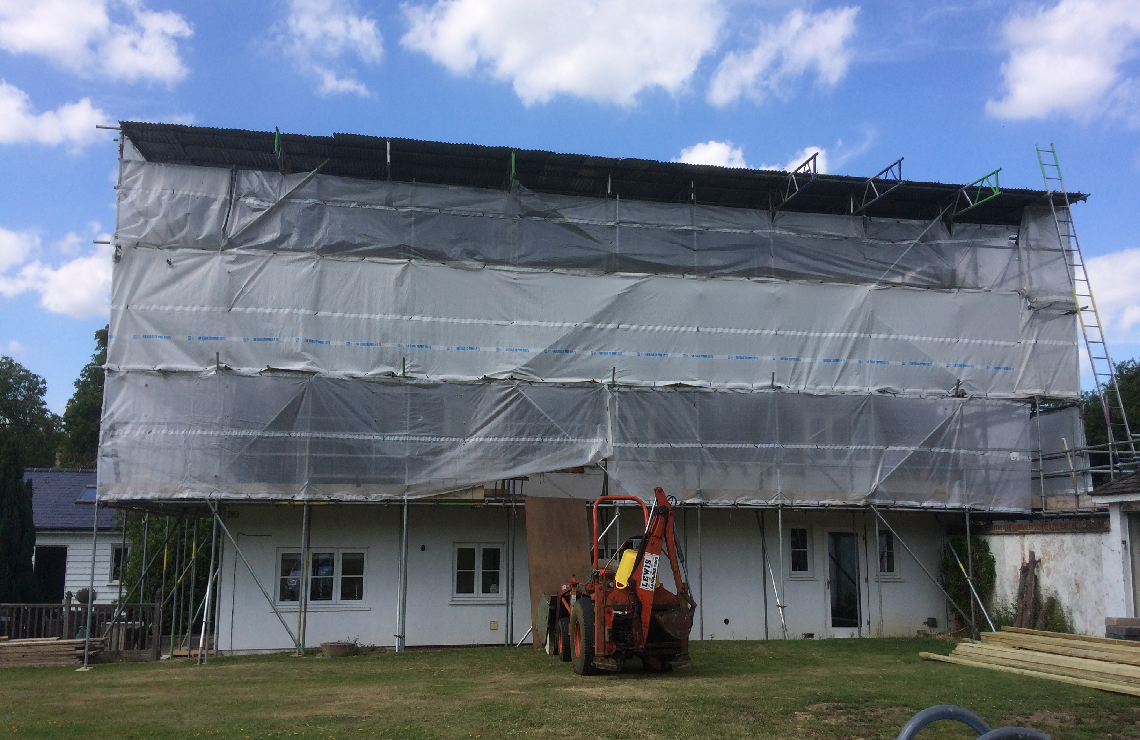 "Difficult Leak: Found a roofing contractor who was interested in sorting out our very difficult leak. Discovered Saffron Roofers online & they are absolutely 1st Class. From 1st visit to identifying the problem & quote to completion was 4 weeks. Managing to finish us before xmas. Top class workmanship and they knew what they was doing. They are nice people to deal with." Peter Bailey
"Repeat Business: This is the 2nd time I have used Saffron Walden Roofers to do some work on my roof and after the 1st time I did not hesitate to go back to them as they do an excellent job. Yet again they excelled and I was not disappointed." RJ Dawes