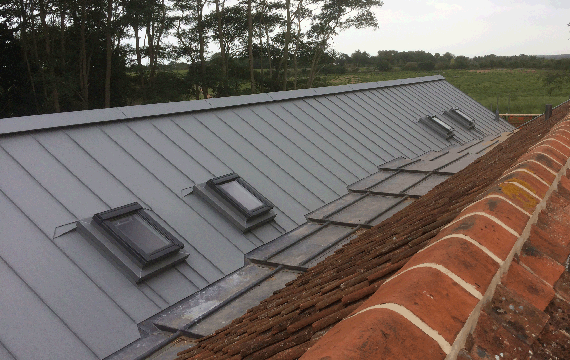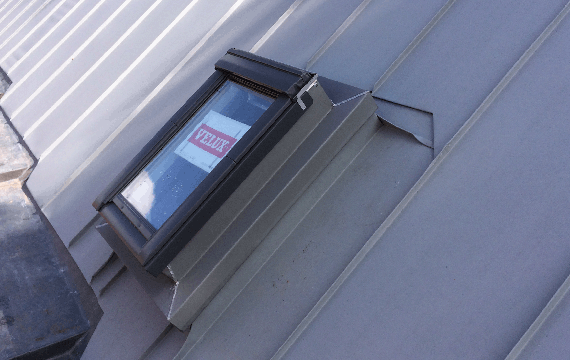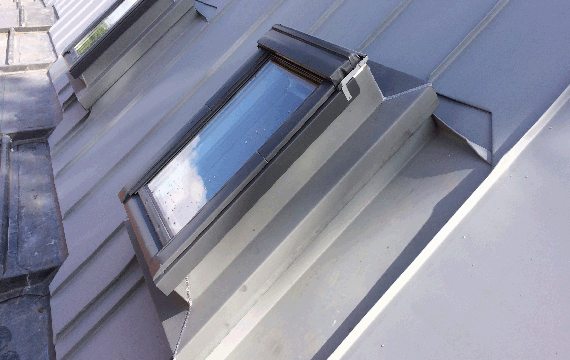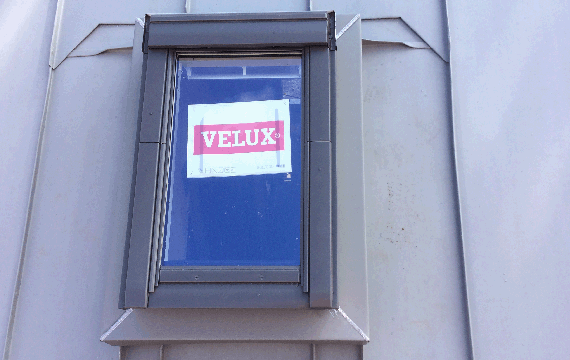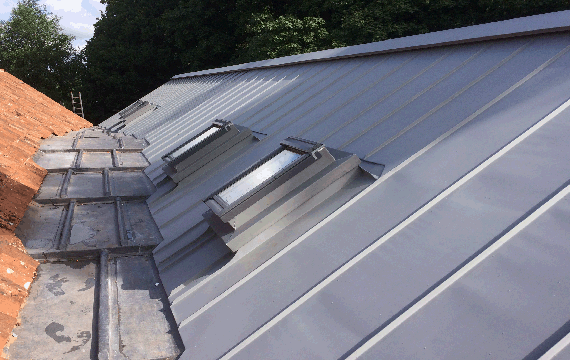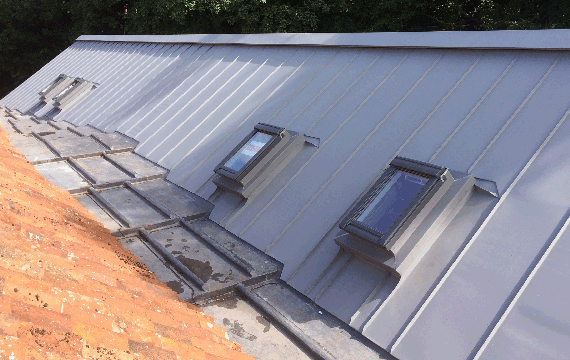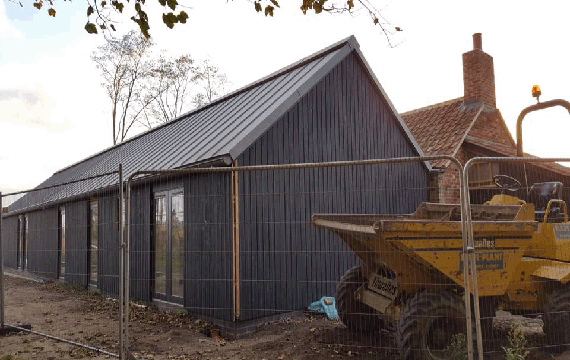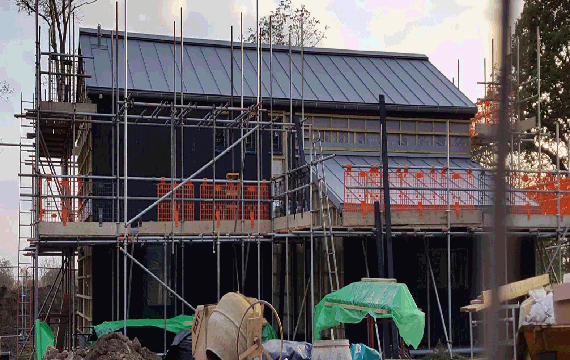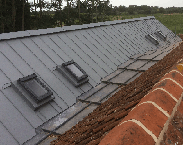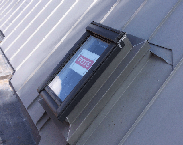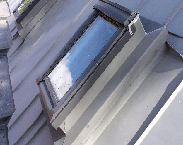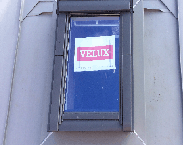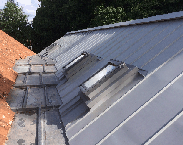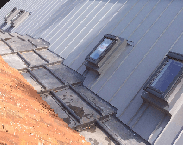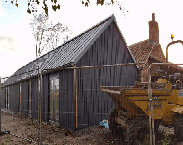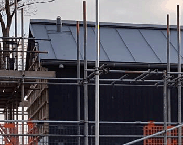 Aluminium is another variety of metal roofing that we offer. We offer precoated aluminium which captures the colour pigments and textures of real zinc and copper cladding. Contact us today.
The result of this is a realistic and aesthetically pleasing finish, all for a fraction of the cost of more expensive materials.
Why choose Aluminium as a roofing material?
Precoated aluminium is a flat rolled product with an aluminium core protected by a special coating. It has a long life, is lightweight, is easy to work and is eco-friendly.
Please call 01799 218806 for more information.
Standard colours are zinc patina, graphite, dark zinc patina, copper patina, copper oxide and corten. Many other colours can be produced.
We mainly work with Traditional Textures Aluminium, Prefa Aluminium and Falzonal Aluminium.
Our team are very experienced with aluminium roofs and aluminium rainwater goods, much like zinc and copper. Saffron Walden Roofing Contractors can supply samples if customers are unsure of which colour would be most suitable.
Alternative roofing solutions include copper and zinc.
Our roofers complete work to a high standard in CM and CB postcodes. See: Cambridge | Chelmsford
Contact Saffron Walden