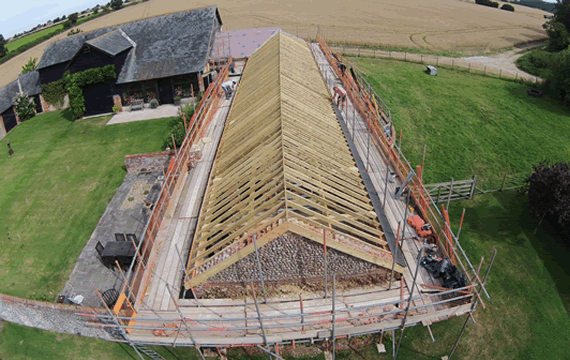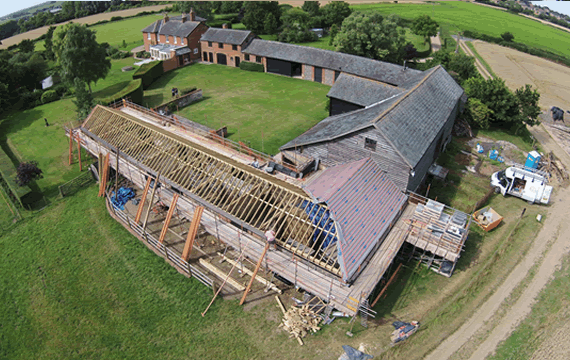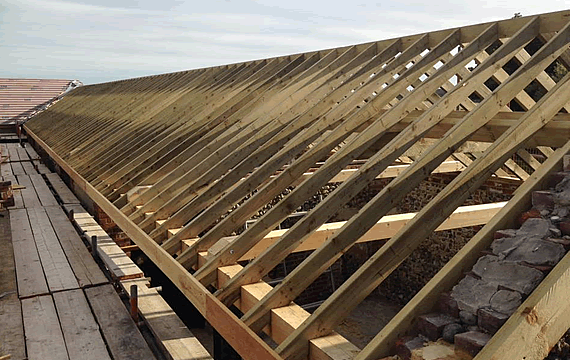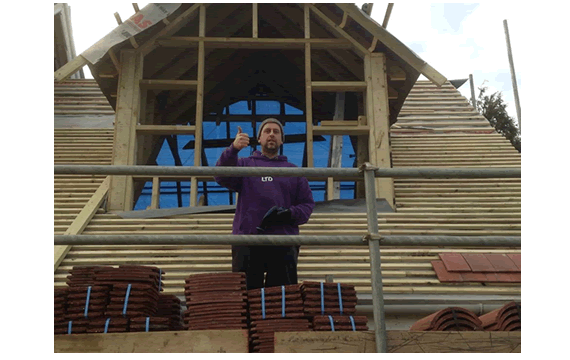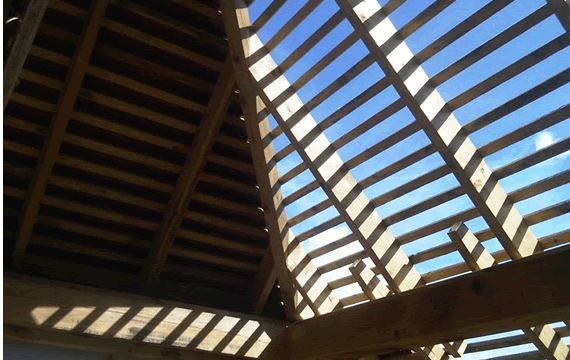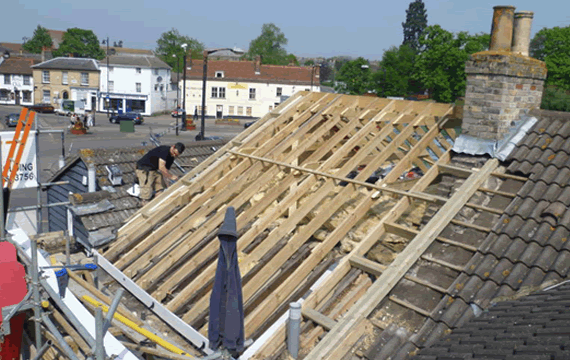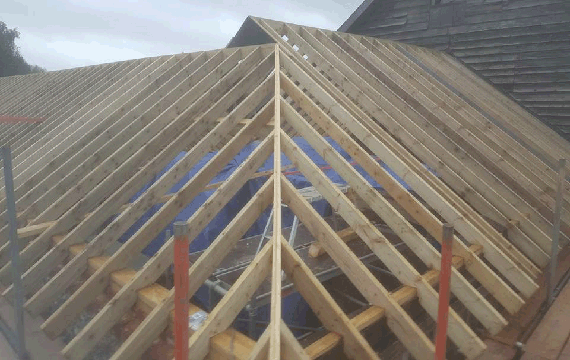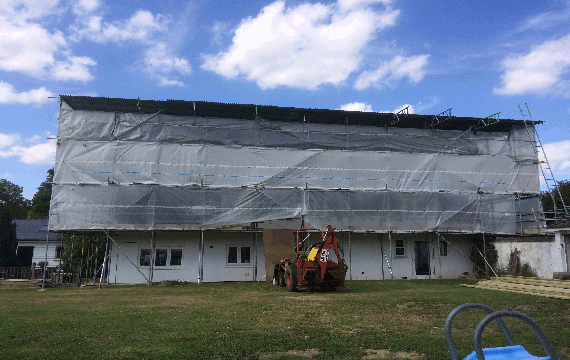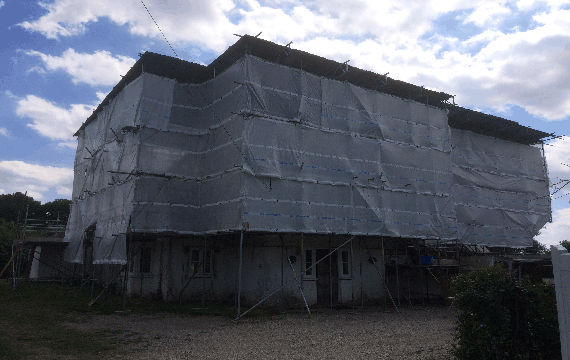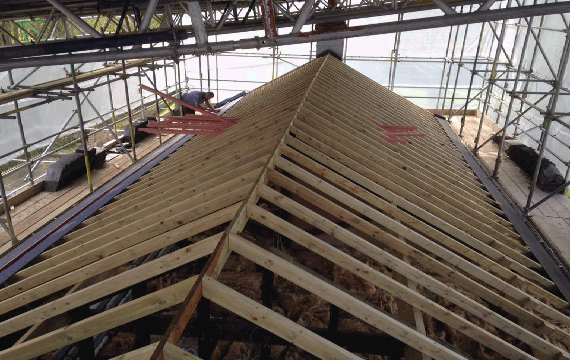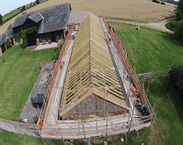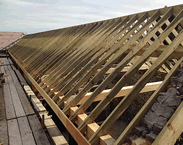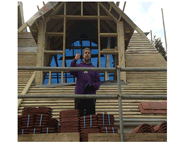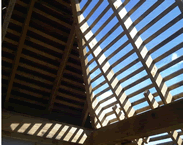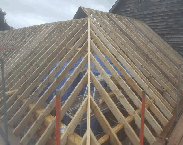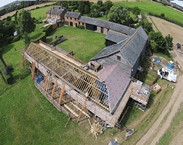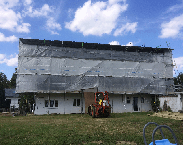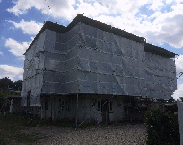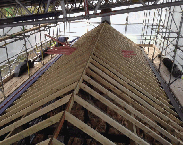 Saffron Walden Roofing Contractors carry out carpentry works as well as roofing works. We have a vast amount of experience which we have gained from a large range of different buildings.
In some cases, we have also fully re-built roofs that were in a state of collapse and have restored them to their former glory.
We can also turn flat roofs into pitched roofs. Because of our hard work on these jobs, we have earned ourselves a fantastic reputation when it comes to our carpentry work.
We are more than just a roofing company. We can also make bespoke bargeboards, fascia and soffit where required from our brilliant joinery team. We also carry out cladding, weatherboarding and guttering works and we have renderers and bricklayers on our team too.
During a roof rebuild, it is the perfect time to have a look at the insulation situation and the inside layouts (for example ceilings), should a customer want/consider any changes.
We can add insulation and get the roof to a better u-value and we can also make any adjustments needed.
We work on all kinds of jobs whether they are new builds, re-roofs or extensions, we are capable of carrying out any roofing job and in many cases, more than just the roof.
We can help customers through planning and we constantly deal with the conservation and have built up a relationship with many different areas of the conservation.
We have carried out a wide range of roof re-builds to listed buildings and barns across the whole of East Anglia working alongside structural engineers and architects with jobs involving slating, tiling, lead work, copper, zinc, aluminium, steel, cedar shingles, oak shakes and flat roofs (single ply and torch on felt).
We are very experienced and have an extensive knowledge about any of the above services so do not be afraid to contact us if you have any questions as we are happy to help.
Contact Saffron Walden